Welcome to our class we hope you like our page. Please pop back regularly to see updated information.
There are 22 children in our class and we are looking forward to the challenge of being year 6. Mrs Skeleton also works in our class.
Year 6 End of year Expectations
Our superstar this week is
Kacy for a super start to the term with a much improved focus. Keep it up.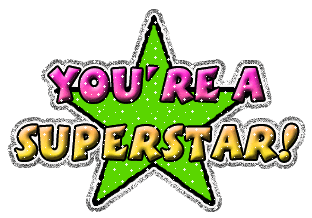 Head teacher's stickers this week for:
Sam and Jamie
Our church school value this term
 is forgiveness.
The bible story of the term is The Lords Prayer Matthew 6: 9-13
Our Father, which art in heaven,
Hallowed be thy Name.
Thy Kingdom come. 
Thy will be done in earth, 
As it is in heaven.
Give us this day our daily bread.
And forgive us our trespasses,
As we forgive them that trespass against us. 
And lead us not into temptation, 
But deliver us from evil. 
For thine is the kingdom, 
The power, and the glory, 
For ever and ever. 
Amen.
World Book Day
Can you guess which book character we came dressed as?
CSI Day
We had a fabulous day at Barnes Wallis being CSI investigators. We listened to interviews and cross examined the suspects as well as carrying out a range of experiments to find more information from the evidence provided. We explored the crime scene; broke the code; examined the stomach contents of the victim and matched fingerprints found at the scene to the suspects to try to enable us to discover who committed the murder.
PGL
We had an amazing time at PGL challenging ourselves and doing things we didn't think we could. We built rafts, shot rifles and abseiled down a 12m high wall to name a few.
World Hello Day
For world hello day we split into four groups and used the mystical garden to find ways to say hello in Swedish.
Mystical Garden Celebration
​Thank you for your support with your mystical garden celebration. The children had a wonderful time making their wind chimes that now decorate the mystical garden beautifully.