Welcome to Class 3B
Please check our page regularly for any updates on what we have been doing in class.
Our class teacher is Miss Bennett. We are also very lucky to have Ms Abbiss and Mrs Milner.
Our Superstar this week is: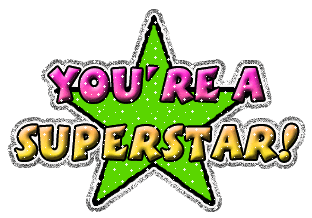 Our Head Teachers stickers this week go to:
Term 6
Our learning question this term is 'Do you know who you are?'
In our English lessons this term, we will be responding to the film 'Moana' and writing our own character and setting descriptions. Later on in the term we will be looking at the key features of instructions and writing our own instructions on how to build a raft. We will also look at different myths and legend stories and be working to wards writing our own myths. 
As Coningsby Mathematicians we will be looking at data and statistics. We will be interpreting data from different charts and graphs and completing surveys to present our own results. As part of Swedish Week, the children will be choosing what they would like to investigate. We will also be recapping our maths learning from the year with an emphasis on problem solving and building on our understanding at a greater depth.  
As Coningsby Geographers and Historians we be learning about families and will be considering what makes us who we are. We will also be looking at Hawaii as a link to our film Moana. We will be making comparisons between Coningsby and Hawaii. 
Term 5
Our learning question this term is 'What was life like during World War 2?'
This term we will be will be using Charlotte's Web as a focus for our English lessons. We will be writing stories, instructions, descriptions and non-fiction texts. We hope to find lots of detailed information about spiders, which we will present using titles, sub headings, diagrams and fact boxes. We will be working towards writing our own stories around the theme of friendship. We work through the process of becoming an author by drafting, editing, improving and publishing our stories. 
In our Topic lessons, we will look at the life of the evacuated children. We will look at the Blitz and learn about the shelters used to keep people safe. We will develop an understanding of rationing. We will finish our learning with our very own victory street party!
In Science, we will answer the question: How does your garden grow?
The main focus of our science learning will be on the life cycle of flowering plants. We will learn the parts of a plant and will investigate the conditions required for growth and also how water travels around a plant. Our assessment focus will be on designing an investigation, recording our findings and presenting the information found.
Term 4 - Dinosaurs!
Our learning question this term is 'Can we walk with Dinosaurs?'
In English, we will be focussing on the book 'The Pebble in my Pocket' by Meredith Hooper. We will be using descriptive language to describe objects, settings and movement. We will also be writing our own poems about the journey of the pebble through time. At the end of the term we will be working as a class to perform a poem to the school.
In our topic lessons, we will be learning about when the dinosaurs lived, and the different types of dinosaurs. We will also be learning about carnivores, herbivores and omnivores. 
In Science, we will explore the learning question 'What is under our feet?' We will be learning about different types of rocks and soils, as well as how fossils are made. 
Our Home Learning 
I have been completely astounded and blown away by all of the children's fabulous home learning (We even had a dinosaur cake!). The children had so much pride in themselves and couldn't wait to show off what they had produced at home. I am super proud of class 3B, well done everyone!
Term 4 Curriculum Newsletter
Term 4 Home Learning Project
Our Church School Value this term is Thankfulness. Our Bible story of the term is 'The Lord's Supper' Mark 14 v. 22-26
Term 3 - African Tales
Our learning question this term is 'Who needs our help?'.
In English, we will study a range of stories set in the countries of Africa. We will learn and recite stories using expression and actions to create a performance.
In our topic lessons, we will be learning the names and locations of the seven continents and five oceans. We will be looking specifically at the continent of Africa and exploring traditional foods and celebrating the different culture of the many African countries.
In Science, we will explore light, shadows and reflections. We will answer the questions 'What is a shadow?' and 'When is my shadow smallest?' We will learn the meaning of the words transparent. Opaque and translucent and design an experiment to find out what material would make the best reflective jacket to keep us safe in the dark. 
Term 2 - Extreme Earth
Our learning question this term is 'How Extreme is our Earth?' We will be learning about hurricanes, earthquakes, tsunamis, volcanoes and much more.
This term in English we will be focusing on Iron Man by Ted Hughes. We will be looking at the characters of the Iron Man and Hogarth and creating our own character profiles. We will also become newspaper reporters and write about the exciting night that the Iron Man came to the village. 
In science our learning question is 'Am I Attractive Enough?' We will be learning about forces and magnets. We will be investigating magnetic materials and the properties of magnets, as well as finding out about the effect of friction on an object. 
In art and design we will be looking at the primary colours and why these are so important. We will be mixing colours and creating our own versions of Kadinsky's cirles painting. 
This term we will be beginning our food technology learning. We will be following a recipe to make our own Glamorgan sausages, I'm sure they will be delicious!
Term 1 - Who First Lived in Britain?
We hope you have had a lovely summer and are now ready to start the new school year, so welcome to Year 3! We have some very interesting topics coming up this year, starting with 'The Stone Age'.
In English, we will be focussing on the story The Stone Age boy.
In Maths, we will be looking at place value, counting and comparing numbers,
In Science, we will answer the question 'How does a Sabre Tooth Cat move so quickly?' by studying healthy diets, including food groups and nutrition of both humans and animals.
In History, we will answer the question 'Who first lived in Britain?' by researching the Stone Age man and comparing our lifestyle to his, including his food, home, art and communication.
Please remember this term...
Bring your reading book and planner to school everyday. Please also sign the planners to show that the children have read their books. Homework is set on a Friday and is due back Thursday. 
Our Stone Age Houses
21.9.17
In Science today we learnt all about our organs and the importance of blood. We even made our very own blood!
We are working really hard to learn our times tables. Please support your child at home to learn these. There are some links below to online times tables games that will help you child practice in a fun way. 
4 times table shoot out game

One of our key aims this term is to familiarise ourselves with the times tables. Here's a fun little game to help learning the 4 x tables.
Year 3 End of year Expectations